"I am using more adaptive learning models when teaching students and residents."
"I did get some collegial relationships that have lasted."
"I was identified locally as an educational expert!"
Thank you for your interest in the AAP Master Educator Program.

The topics & information for the 2024 Virtual Spring Session*
LEARNING THEORIES
WEDNESDAY, APRIL 3, 2024
2PM - 5PM PT
3PM - 6PM MT
4PM - 7PM CT
5PM - 8PM ET
Joy Houston, MD; Peter Ureste, MD; Adrienne Gerken, MD; and Heidi Combs, MD,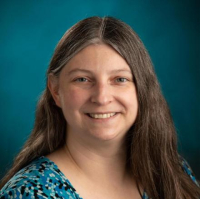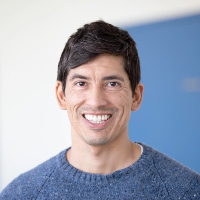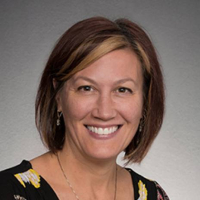 PROGRAM EVALUATION
THURSDAY, APRIL 4, 2024
2PM - 5PM PT
3PM - 6PM MT
4PM - 7PM CT
5PM - 8PM ET
Joe Stoklosa, MD; Anne Walsh, MD; Daniel Gih, MD; and Andreea Seritan, MD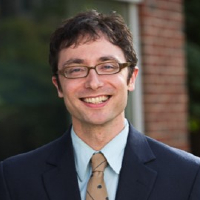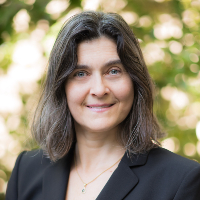 *The 2024 Spring Session will be a VIRTUAL ONLY event offering the same topics shared at the in-person 2023 Master Educator Fall Session in Vancouver, British Columbia.
Registration for the
2024 Virtual Spring Master Educator Session
WILL OPEN IN EARLY JANUARY 2024.
It will be a REPEAT OF THE IN-PERSON SESSIONS OFFERED IN THE 2023 FALL SESSION IN VANCOUVER, BC, CANADA.
Mission Statement
The Master Educator Program aims to help psychiatric educators develop advanced teaching skills and expertise in educational theory and educational scholarship. Through a combination of interactive activities and reflective exercises, the Master Educator Program provides an evidence-based theoretical framework that informs the psychiatric educators' practice. The ultimate goal is to support learners in achieving good educational outcomes and foster a positive learning experience. Additionally, the program gives participants the skills to become effective leaders in health professions education in psychiatry and further their career development.
Program Goals
Enrich graduates' educational abilities (knowledge, skills, attitudes and behaviors) by helping them to discover ways in which they can link theory and literature with their day-to-day practice as educators
Foster creative and innovative learning through stimulation and inquiry
Enable participants to reflect on their practices as educators and how they situate themselves on the career trajectory of psychiatric educators
Foster participants' connections to the AAP community and other communities of practice, thereby enabling their ongoing professional development, effectiveness, and renewal as psychiatric educators and leaders
Program Description
The Master Educator Program consists of a three-year curriculum. Courses are offered each fall during the AAP Annual Meeting and repeated virtually each spring. The Master Educator Program may include a required mentored educational project to be completed between sessions, in the near future. Participants do not have to attend the program in consecutive years, however, they have to complete the three-year curriculum consisting of six diversified topics in order to be granted a Master Educator Certificate. Participants do not have to be AAP members, although it is hoped that graduates will remain connected to the community of psychiatric educators.
Two Master Educator workshops are offered during the AAP Annual Meeting each year. Participants have to attend both workshops to receive credit. Program topics rotate annually, with core topics repeated every third year. Topics include:
Core Topics
Curriculum design
Learner assessment
Program evaluation
Additional Topics
Educational theory
Educational leadership
Educational scholarship
Change/Innovation
Creativity in education
Leading through crisis
Negotiations
Participation Impact
Master Educator graduates identified multiple benefits from participating in the program including:
Engagement in scholarly activities
Support to develop collegial relationships
Advances in educator confidence
Ability to apply educational theory and evidence to teaching behaviors
Promotion of current teaching practice linked to educational theory
Application of teaching skills advancement
Development, and evaluation of educational curriculum
Ability to conduct program evaluation.
Blitzstein SM, Seritan AL, Sockalingam S, Randall M, Kablinger A, Lieff S, Azzam A. From Industry to Generativity: The First 12 Years of the Association for Academic Psychiatry Master Educator Program. Acad Psychiatry 2016;40:576-83.